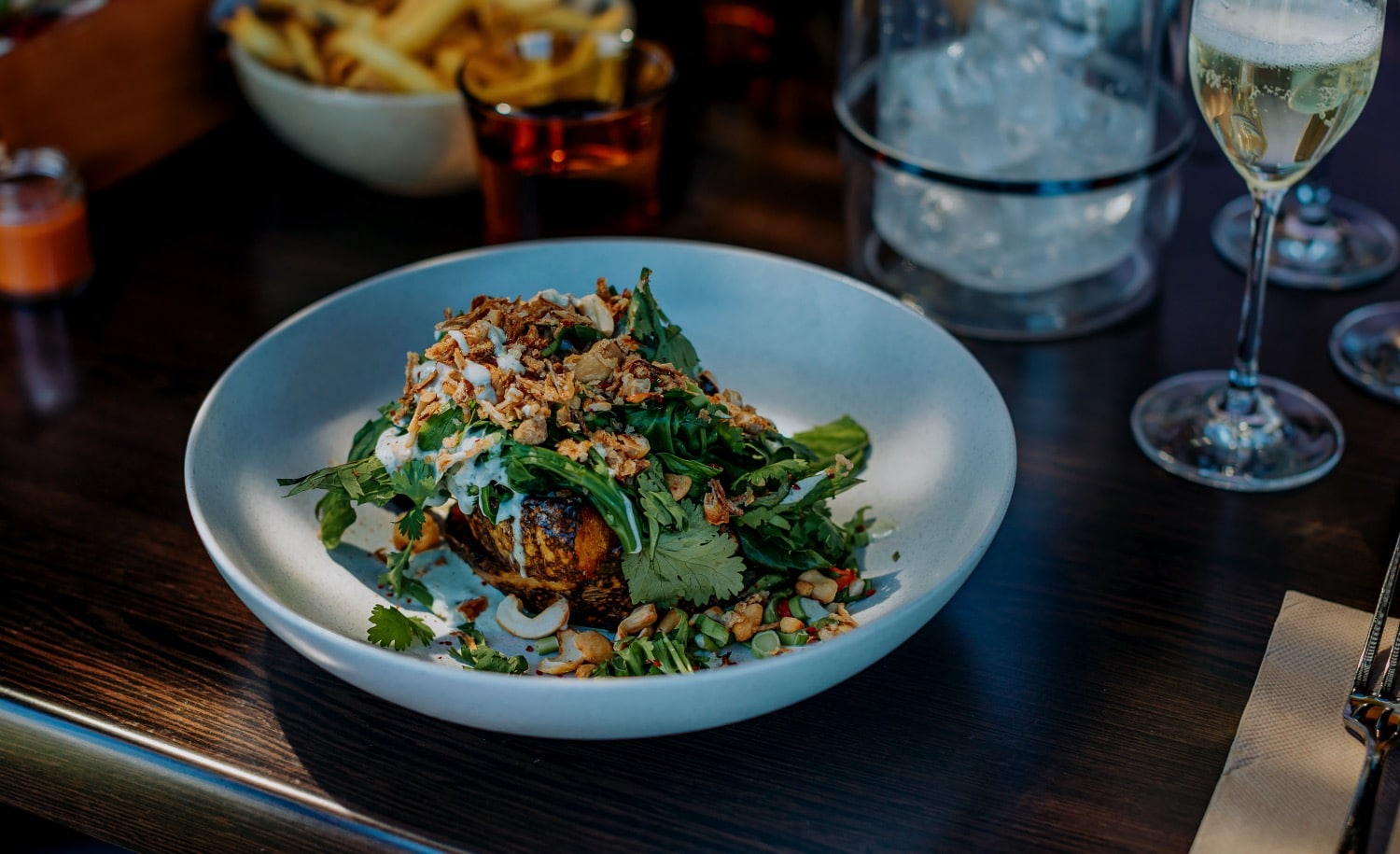 Wine, food and views worth travelling for!
Offering a diverse menu, our aim is to source and serve you the very best produce from the blue paddock along our coastline and the green paddocks of the Great Southern Region.
Come and dine with us!
At Monty's, we focus on your dining experience. We want you to taste the quality of Great Southern and West Australian produce whilst drinking our range of estate-grown wines. Montys Leap wines are carefully curated by one of Australia's foremost winemakers, Rob Diletti. Based on the banks of the ancient Kalgan River the vineyard has its own microclimate. Our restaurant offers a beautiful vista overlooking the vineyard to indulge in regional flavours and exciting cuisine to complement our estate-grown wines. Chef Adrien's lunch menu is as everchanging as the Albany seasons and new local ingredients become available.
Choose your own adventure with the à la carte menu or allow our chefs to take you on an exciting culinary journey, with our unique Chefs' Selection. Trust us all the way with the option to pair wines. Modern Australian in style, our menu is crafted by our internationally trained Chef and the experience he has gathered throughout his career.
Our Chef
Our Head Chef Adrien comes from a restauranteur family based in Marseille, in which his Grandfather, Mother and Father either ran or owned restaurants. His Grandfather's restaurant was famous in the 80's and the most popular dish was the Mediterranean bouillabaisse which has featured on our menu at Monty's Leap.  Having spent the last ten years in Perth working at Vans Café, Gordon Street Garage and Long Chim, Adrien made the Leap to Monty's and continues to present quality Modern Australian dishes for you to enjoy.